EXPERIENCE THE POWER OF WELLNESS
Learn how All Care Health and Rehabilitation Center can help you.
DR. GABE SPRUCH
Jeffersonville Chiropractor
Originally from Cleveland, Ohio, Dr. Gabe Spruch moved to this area with his wife and partner, Sherrie, and together, they started All Care Chiropractic in January of 1990.
Dr. Spruch received his undergraduate degree from the Ohio State University and his Doctoral Degree from Northwestern College of Chiropractic. While at NWCC, Dr. Spruch also completed and elective certification program in acupuncture/meridian therapy.
Dr. Spruch and Sherrie started All Care Chiropractic with a vision of becoming a leader in Natural Health Care for the region. In addition to being a chiropractic physician, Dr. Spruch is a licensed professional acupuncturist, proficient in a number of techniques, both needle and non-needle. Dr. Spruch works together with his staff as a team to assist patients to achieve better health with proper nutrition, exercise, structural alignment and balanced internal energy. To better reflect this mission, the practice name was changed to All Care Health & Rehabilitation Center in 2003.
Dr. Spruch is a member of the Indiana State Chiropractic Association and the American Chiropractic Association. He is a Diplomate of the International Academy of Medical Acupuncture. Dr. Spruch and Sherrie are members of Northside Christian Church in New Albany and have two sons, Alac and Spencer.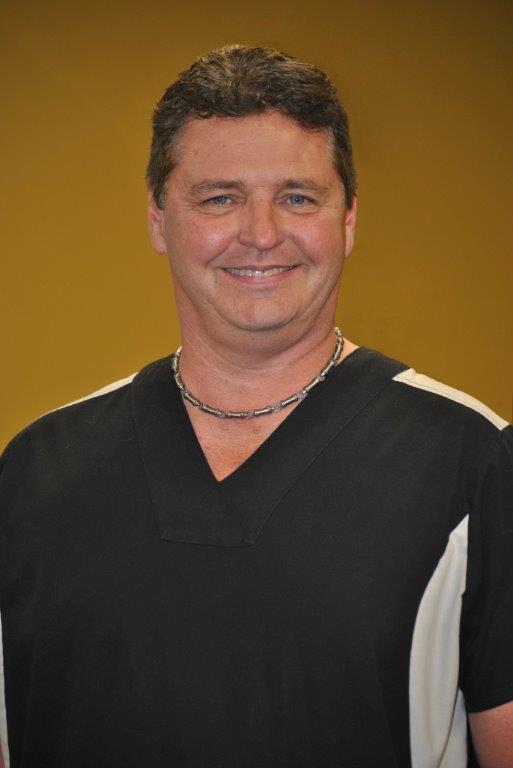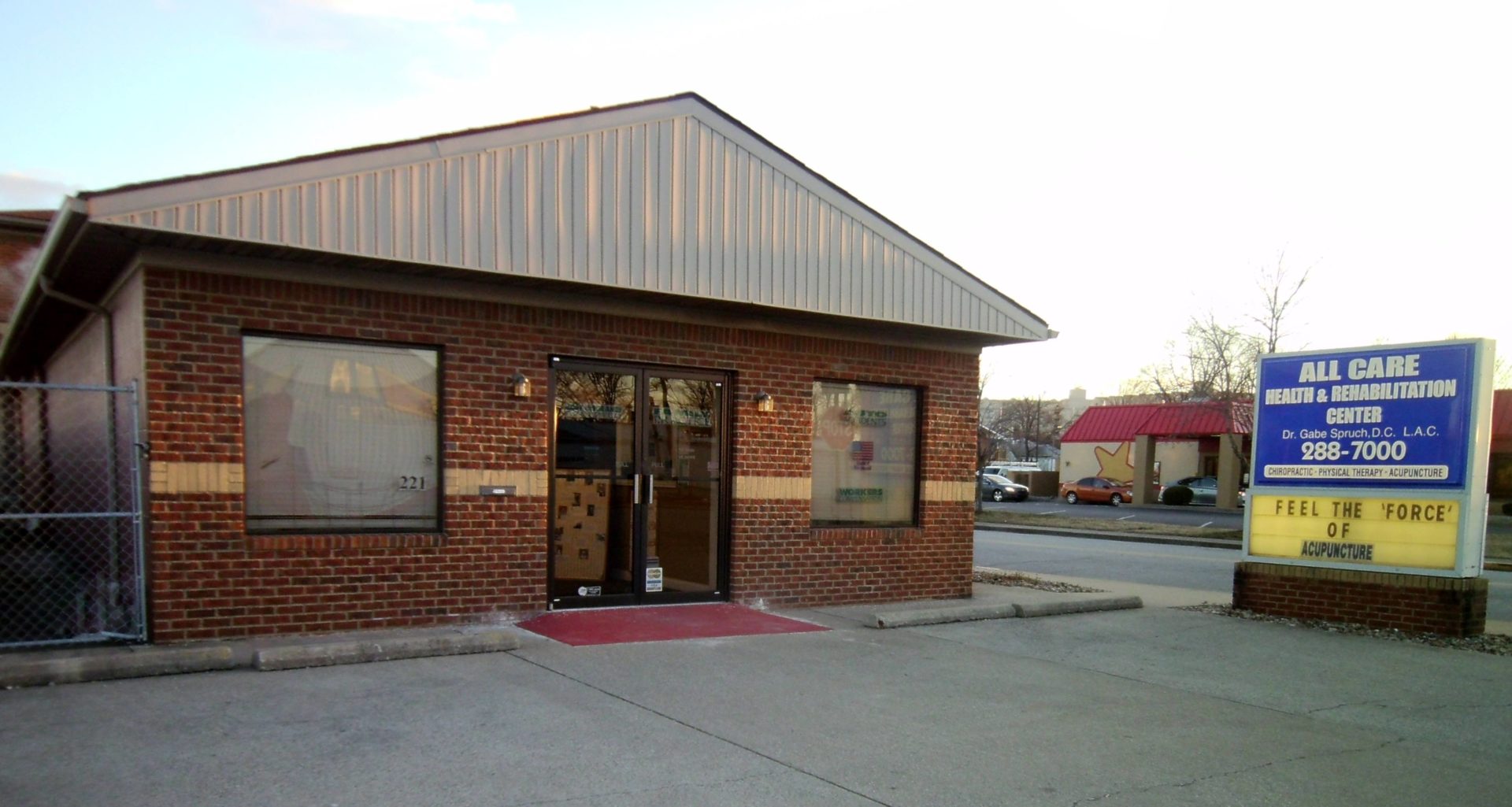 Clinic Location:
221 W. Court Ave
Jeffersonville, IN 47130
(812) 288-7000
Monday: 8:30am – 5:30pm
Tuesday: 8:30am – 5:30pm
Wednesday: 8:30am – 5:30pm
Thursday: 8:30am – 5:30pm
Closed Fridays
Please call us at (812) 288-7000 to make an appointment. Smartphone users can also tap the button below to call.
Please call our office at (812) 288-7000 to inquire about our current fees, first day procedures, and promotions (if applicable).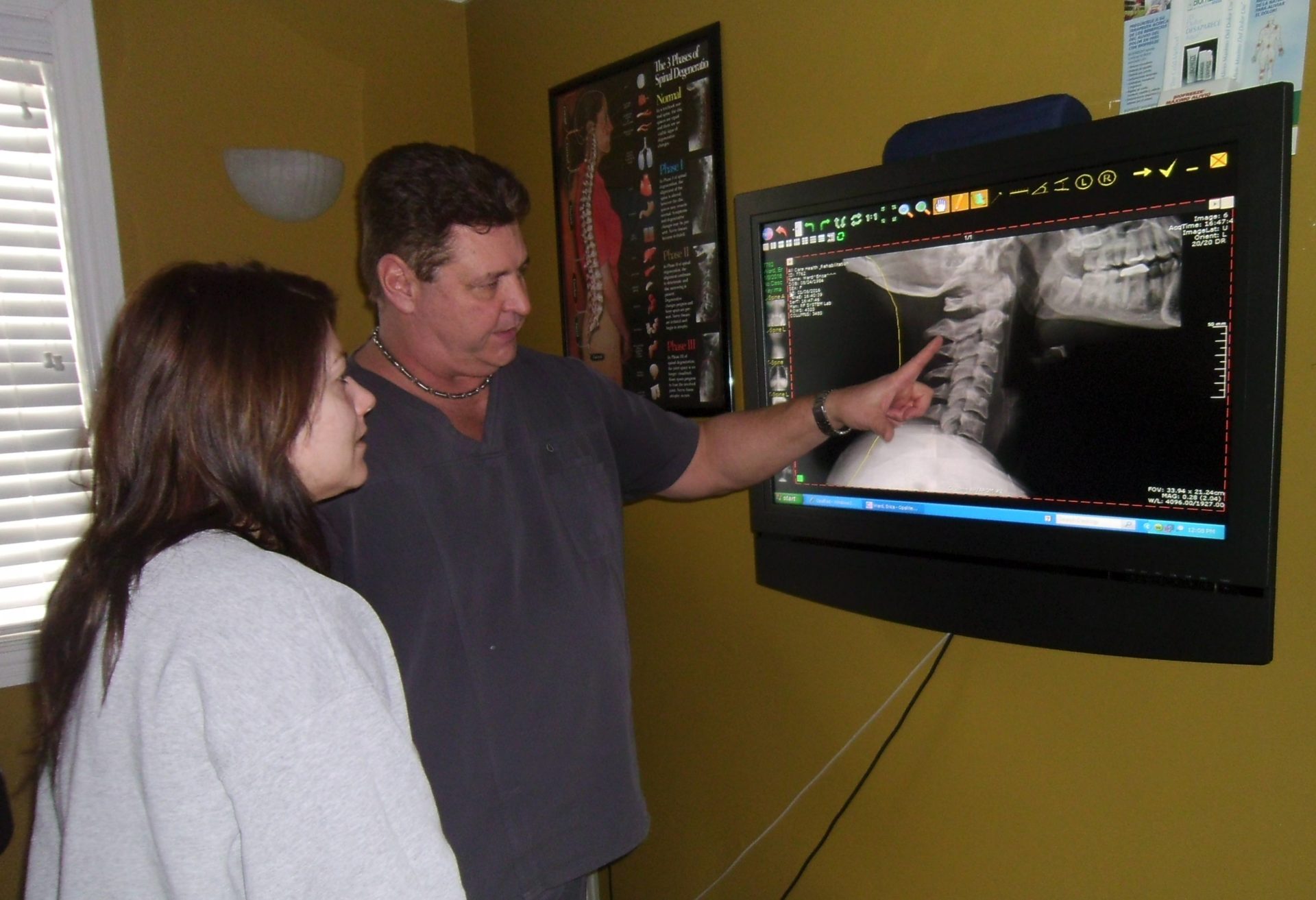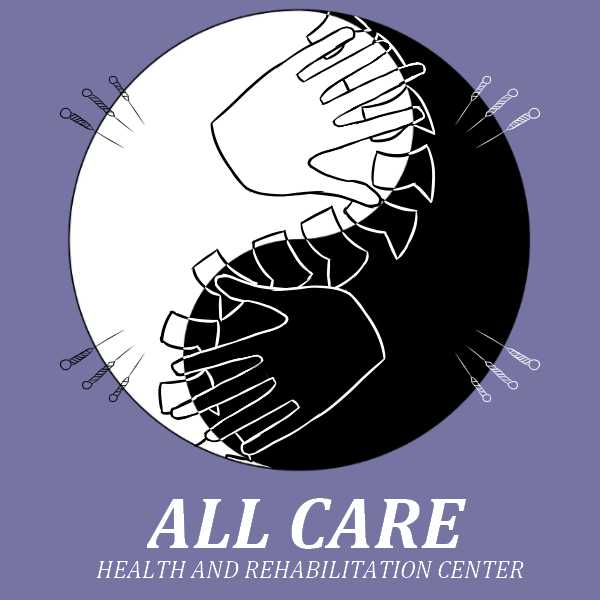 /////////////////////////
221 W. Court Ave
Jeffersonville, IN 47130
Tel: (812) 288-7000